Monday, November 11, 2019 - No School
To all of our veterans, thank you for your service! Supporting our Soldiers
In conjunction with the North Andover Reads program and the focus on service, the S.O.S. Club (Support our Soldiers) at NAHS would like to collect items for care packages. They intend on sending care packages to deployed service members, including NAHS alumni from Tuesday, November 12th through Wednesday, November 27th. Please see the flyer below for more information regarding what items we are hoping to collect. The NAMS collection bin will be placed in the NAMS main lobby.
Family Flu Clinic 
Tuesday, November 12th from 5-7 p.m. at North Andover High School 
Flu Vaccines will be available for people aged 4 and older.
Note: Please bring all insurance cards to the clinic.
To help reduce wait times at the clinic, you may complete an insurance form ahead of time by visiting WWW.NORTHANDOVERMA.GOV/HEALTH
Please be sure to attach a copy of your insurance card(s) to the completed form.
Opportunity for NAMS Students
Do you know how to say "I love you" in French or how to identify a European spy? Come learn this and other fun facts. You will also participate in some games, songs and skits all in French and German on Tuesday, November 12th at 2:30 p.m. in the Cafeteria. All students are welcome!
Literary Squad
Are you interested in creative writing?  Expressing your ideas in writing? Or perhaps publishing a piece of your work?  The next Literary Squad meeting is Tuesday, November 12th in Mrs. Hart's room: F207.  Bring a snack and be ready to write!
NAMS World Explorers
Are you interested in learning about new places?  Knowing where things are in the world? Then become a world explorer!  Sessions run on Thursdays from 2:20pm-3:30pm. Join Mr. Poirier in S104 for fun and games, world exploration and Geo Bee facts.  
NAHS Fall Open House for Current Grades 7 & 8 Students - Thursday, November 14th from 6:30-8:00 p.m.
Message from Principal Jackson:
Dear Families of 7th and 8th Grade Students,
North Andover High School welcomes all 7th and 8th grade parents and students to our Fall Open House.  Please join us on Thursday, November 14, 2019 from 6:30-8:00 p.m. to hear more about the academic and extracurricular programs that we offer at NAHS. Here is a link to the slide show that will be covered during the Open House. 
Our 7th and 8th Grade Open House will start with a short meeting in the high school auditorium to introduce our leadership team. At this session you will hear from a parent and student about their perspective on North Andover High School.  After this meeting you will have an opportunity to take a tour of our building and meet with the many different faces that make North Andover High School such a special community. Our Student Council and Student Ambassadors have put together a detailed and comprehensive tour of the facility for all of you. Student and faculty representatives will be on hand from our academic, athletic, and after school activities to answer any questions.
We know some families may still be deciding on where to send their child to high school. Please know that you are most welcome to attend this evening as a way to gather additional information. We believe that North Andover High School offers a first class, high quality program with a diverse and rigorous curriculum. Our hometown, high school community is competitive with the private or public schools in the area.  
Any student or family that cannot attend on November 14th will have another opportunity to see the high school at Transition Night on Monday, February 3rd at 6:30 p.m.  In February, students and parents will be able to see the school and hear more in-depth about our academic programs.  
We look forward to seeing you at the Fall Open House on November 14th.
Sincerely,
Chet Jackson
North Andover High School Principal
Personal Twitter: @chetjackson22
High School Twitter: @NorthAndoverHS
Jack Lynch Memorial Blood Drive
Saturday, November 16, 2019 in the NAMS Gym from 8:00-2:00 p.m.
You can click here to schedule an appointment.
The Lynch family sponsors this blood drive every year in honor of their late son Jack. This blood drive has become one of the largest Memorial drives in the Merrimack Valley. The Red Cross has asked for 100 units, which would equal saving 300+ people through life-saving transfusions. There are approximately 159 spots to fill. Please consider helping! At the end of this blog, you will find a flyer with more information.
Rob Buyea Book Order Form
Due: Monday, November 25, 2019
The North Andover Schools Enrichment Council (NASEC) is pleased to announce that Rob Buyea (North Andover resident and parent) will be visiting the 6th graders in December. In conjunction with this author's visit, we are offering an opportunity to purchase his books with a 40% discount. If you would like to take advantage of this opportunity, please fill out and return the attached order form with your payment of cash or check (made out to NASEC) to the main office at NAMS by November 25, 2019.
Checks should be made out to NASEC (40% discount is already reflected on the order form).
Books will arrive in the middle of December and will need to be picked up from NAMS or can go home with students in their backpack.
Any questions, please contact Karen Melota or Aya Goldman at karenmelota@gmail.com or ayay@verizon.net
World Diabetes Day - November 14, 2019
Please show your support for those with Diabetes and research to fight this disease by wearing jeans and/or blue on November 14th.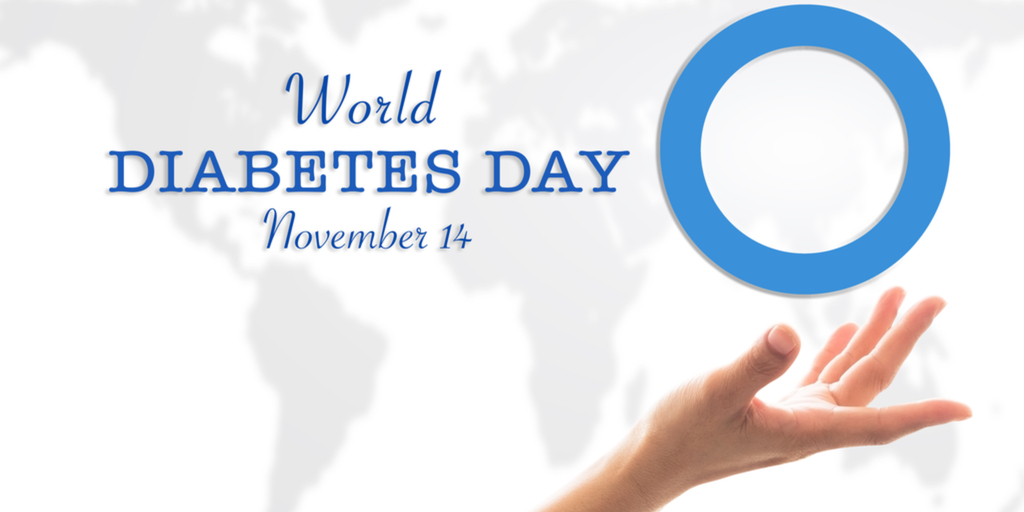 What is Diabetes?
Diabetes is a condition that affects both kids and adults. Diabetes is a disease that impacts how the body uses its glucose, which is a sugar that is a main source of fuel to keep you running. Once glucose gets into your bloodstream your pancreas produces a hormone called insulin. Insulin then helps the glucose get into the body's cells and ultimately gives the body the energy to function.
For kids impacted by diabetes their pancreas isn't working normally, and the insulin isn't being produced or working in the body like it should. If insulin can't get in, it will mean that the glucose then will not get into the cells normally so his or her blood sugar level gets too high.
There are two basic types of diabetes, type 1 and type 2. Type 1 is more severe because the pancreas just cannot make insulin and to fix type 1 you need to take insulin from a needle or a pump. In type 2 diabetes the pancreas can still make insulin but the insulin does not work in the body correctly so the blood sugar gets too high. If you have type 2 it can be managed with a good diet and exercise.
Although diabetes often affects your daily activities, the good news is that there are new products and equipment coming out every day to make it easier to manage diabetes. 
How can you help?
People can help by going to this link and buying kits for children who get diagnosed with diabetes. These craft kits help children stay calm when they learn that they have diabetes and are learning how to take care of themselves. These crafts are the wish list from the Joslin Center for Diabetes in Boston.
Check out some delicious Diabetic Main Dish Recipes at the end of this blog.
Thank you Gabe & Max Polonsky for putting this all together!
Upcoming Events (from the NAMS Calendar)
Saturday, November 9th
• NAMS Cross Country Meet @ Willard Field, Devens from 10:00 a.m. - 1:30 p.m. (State Meet)
Monday, November 11th - No School
• Veterans Day - Thank you for your service!
Tuesday, November 12th
• NAMS PTAC Meeting @ 9:00 a.m.
• RAISE Committee Meeting @ 2:35 p.m. to review staff responses - All are welcome!
Wednesday, November 13th
Thursday, November 14th
• World Diabetes Day - Please show your support for those with Diabetes and research to fight this disease by wearing jeans and/or blue.
• 7A & 1/2 7C Presentation (MOS Heat & Temperature) from 9:15-10:15 a.m.
• 7B & 1/2 7C Presentation (MOS Heat & Temperature) from 11:00-12:00 p.m.
• NAHS Fall Open House for Current Grades 7 & 8 Students from 6:30-8:00 p.m.
• NA School Committee Meeting (MCAS Presentations for Elementary & Secondary Schools)
Friday, November 15th
Saturday, November 16th
• Jack Lynch Memorial Blood Drive in the NAMS Gym from 8:00-2:00 p.m.
Monday, November 18th
• NAMS School Council Meeting @ 2:35 p.m. in room S101
Tuesday, November 19th
Wednesday, November 20th
• Early Release for Students @ 1:05 p.m.
Friday, November 22nd
Check out some delicious Diabetic Main Dish Recipes at the end of this blog.
Black Bean Burgers
1 (16oz) can black beans, drained and rinsed
1/2 green bell pepper cut into 2 inch pieces
1/2 onion, cut into wedges
3 cloves garlic, peeled
1 egg
1 tablespoon chili powder
1 tablespoon cumin
1 teaspoon Thai chili sauce or hot sauce
1/2 cup bread crumbs
Directions: 
If grilling, preheat an outdoor grill for high heat, and lightly oil a sheet of aluminum foil. If baking, preheat oven to 375 degrees F (190 degrees C), and lightly oil a baking sheet, In a medium bowl, mash black beans with a fork until thick and pasty,In a food processor, finely chop bell pepper, onion, and garlic. Then stir into mashed beans, In a small bowl, stir together egg, chili powder, cumin, and chili sauce, Stir the egg mixture into the mashed beans. Mix in bread crumbs until the mixture is sticky and holds together. Divide mixture into four patties, If grilling, place patties on foil, and grill about 8 minutes on each side. If baking, place patties on baking sheet, and bake about 10 minutes on each side. 
Italian Sausage Orzo
8 cups water
3 teaspoons reduced-sodium chicken bouillon granules
1-1/2 cups uncooked whole wheat orzo pasta (about 8 ounces)
1 package (19-1/2 ounces) Italian turkey sausage links, casings removed
1/2 cup chopped sweet onion
2 garlic cloves, minced
3 plum tomatoes, chopped
1/2 cup chopped roasted sweet red pepper
1/8 teaspoon salt
1/8 teaspoon pepper
1/8 teaspoon crushed red pepper flakes
1/3 cup chopped fresh basil
1/4 cup grated Parmesan cheese
Directions
In a large saucepan, bring water and b a bouillon cube to a boil. Stir in orzo; return to a boil. Cook until al dente, 8-10 minutes. Drain orzo, reserving 3/4 cup cooking liquid.
In a large skillet coated with cooking spray, cook and crumble sausage with onion and garlic over medium heat until no longer pink, 6-8 minutes. Stir in tomatoes, roasted pepper, salt, pepper, pepper flakes and orzo. Heat through over medium-low heat; stir in reserved cooking liquid to moisten if desired. Remove from heat; stir in basil and cheese.
You may find even more recipes
here
and
here
.