NAMS KNIGHTS' CLOSET
The NAMS Knights' Closet is a new program designed to help meet the basic needs of our students. We aim to create a "mini store" that our students in need can access and "shop" for up to date and in style clothes which fit properly and are seasonally appropriate. Students will be able to discreetly access the Knights' Closet when referred to guidance or nursing by teachers and other staff members.
Our goal is that by meeting some of our students' basic needs, they can feel good about themselves and confidently get on with the business of focusing on their job of getting  a good education.
Our Knight's Closet Needs Your Help!
We will be accepting donations in the main front lobby of NAMS on Tuesday, October 22, 2019 and Wednesday, October 23, 2019 from 9-11 a.m. and 5-7 p.m. on both days. 
Items the Knights' Closet will be accepting:
Fall / Winter middle school sized clothes (jeans, sweats, leggings, sweatshirts, long sleeved shirts, sweaters , jackets, sneakers, boots, etc) that are new, like new, or in excellent condition - no stains or tears, please. The goal is to share with our students things that make them feel and look good. A general guideline is if your own student wouldn't happily wear it, the Knights' Closet probably won't use it. 
We will also be accepting:
NEW boys and girls underwear 
NEW boys and girls socks
NEW black leggings 
Additional needed items include: 
Sturdy plastic hangers -no wire hangers, please  
Large new storage bins with lids ( Rubbermaid, Sterlite, etc) 
The Knights' Closet will also be accepting monetary donations so that needed items may be purchased as the year goes on. Please make checks payable to North Andover Middle School. 
The Knights' Closet would like to have 2-3 parent volunteers per shift to accept and organize the donations. As the Knights' Closet grows and expands, there may be more volunteer opportunities. 
We are very excited to get this project up and running and appreciate all the support that has been offered around it. 
Are you interested in volunteering? Please contact Debbi Raffalli  (Raffallid@northandoverpublicschools.com) or Kathleen Pease (Peasek@northandoverpublicschools.com) directly.
NAMS Geography Night Reminder
The 11th Annual Family Geography Night will be held on Thursday, October 24, 2019 from 5:30-7:30 p.m. Please check in at the Symmes Lobby for a program of events and locations.  The evening will include many activities for you to enjoy such as a performance by the Genki Spark, the Earth View inflatable globe, Geography Family Feud, giant maps, and of course - African Cookies!  
Speaking of cookies, if you are a volunteer baker please drop off all cookies to the NAMS Main Office no later than Wednesday, October 23, 2019.
Also on site will be Big Al's Grill serving up Italian sausage and grilled hot dogs!
Please remember this is a "Family" Geography Night so we encourage you to participate in all activities along with your child.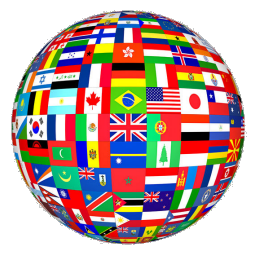 Reminders
North Andover Reads: In Their Footsteps
North Andover Reads "In Their Footsteps" honors our Veterans and Armistice Day. 
We are also highlighting the Christmas Truce of 1914. More information is available on the NA Reads website: 
http://nak12.net/NAReads
The flyer which lists all of our events may be found 
here
. 
There are movies, books, speakers, a USO dance troupe and more. We are also honored to be able to host Don Mullan as a featured speaker.   
Don Mullan is an Irish author, filmmaker, speaker, humanitarian, activist and Founder of 
Hope Initiatives International 
will be here on November 19 and will speak at the HS to students  and later that evening for the public at 7:00 p.m.  You can learn more about Don at 
http://donmullan.org/
Following the North Andover Veterans Day Parade, all will be welcome to visit Stevens Memorial Library to view the installation of Poppys created by North Andover Elementary and Middle School Students. 
How is NAMS participating?
Sarah Tomkins, art teacher, is working with some of her students on a different poppy display and a banner for the event. Both will be exhibited at the library. 
Stevens will also provide books including Truce, Harlem Hellfighters and Christmas in the Trenches. 
Middle School Students can also participate in the Passport project through the group "In Their Footsteps" (passport example may be found 
here
). If students complete an item in each column they will get a pin and a certificate from this agency. We will make these available in the school libraries and at Stevens Memorial Library. 
Students can also send cards for those in the military as part of a service project ("S" in RAISE).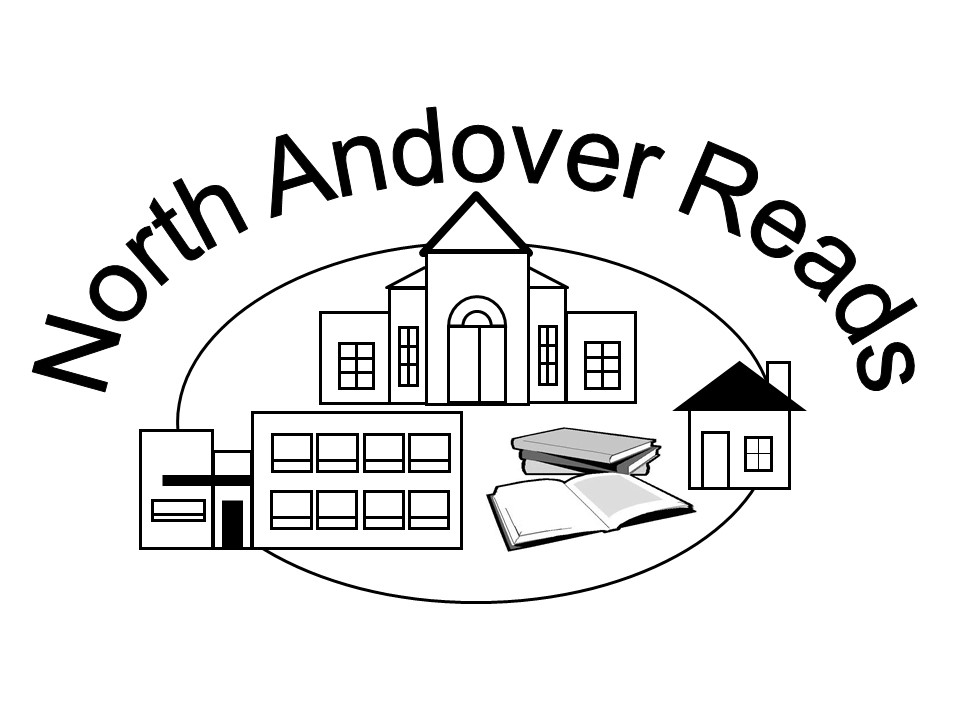 Family Astronomy Night at Merrimack College
Merrimack College hosts 2nd Annual Family Astronomy Night on Monday, October 21, 2019 from 5:30-8:00 p.m. All are welcome! For more information, please see the flyer below.
Youth Center Bus Passes
Any student who wishes to ride a shuttle bus to the Youth Center must have a Youth Center Bus Pass.  Students who already have a bus pass may request a Youth Center Bus Pass. Students who do not already have a bus pass will need to apply for a bus pass. Contact the transportation office directly to request the bus pass. Students will be assigned a particular bus to take on Youth Center Days. Buses 3, 13, & 14 drop off at the Youth Center. You may apply for a bus pass here.
The NAMS Book Fair is scheduled for October 23-25, 2019 and will be open on the evening of October 24th during Geography Night.
NAMS Parent/Guardian Conferences
On Tuesday, November 5, 2019 there will be no school for students. At NAMS, our Team Teachers use this day to schedule parent/guardian conferences. Recognizing that time is limited to meet with parents/guardians over the course of one school day, our teachers will be identifying parents/guardians of students whom they would like to discuss together and then will be individually inviting these parents/guardians in for meetings.
Opportunity for Current NAMS Grades 7 & 8 Students
FIELD ECOLOGY AND GEOLOGY COURSE – TETON MOUNTAIN SCHOOL, JACKSON, WYOMING
Tentative Itinerary and Course Objectives:
This summer field course will take place on the campus of the Teton Mountain School in Jackson, Wyoming.   Jackson is just outside Teton National Park and an hour south of Yellowstone National Park, both of which are areas renowned for their biological and geological wonders.  Teton Mountain School is a field school that specializes in teaching science programs about the Teton/Yellowstone ecosystems to k-12 students. This class will focus on teaching students about the local ecology and geology/geomorphology of the area.   For 6 days, we will stay in dormitories at the Teton Mountain School in Jackson. Here we will look at the geology and glacial geomorphology of Jackson Hole, so that students understand the geology that created the "hole"/valley where the town is located, and the surrounding Teton Mountains.  Then we will look at how the glaciers have weathered these mountains and created their current features and topography on a hike up into the valley to an active glacier. We will also study the ecology of the unique ecosystem within Jackson Hole. We will also spend 5 days and 4 nights touring and camping in Yellowstone National Park.   This section of the class will cover several different subjects that are unique to Yellowstone. We will study the geology that is behind the formation of the remarkable geologic features found in Yellowstone, such as geysers and hot springs, as well as the volcanic geology that created the park itself (it is a hotspot, much like Hawaii, but in the center of a continent).   We will hike to a fossil forest where entire forests were buried by volcanic ash and fossilized, leaving standing trunks of rock. We will also study fire ecology, looking at how Yellowstone has recovered from the devastating wildfires that burned much of the park a decade ago, and how this influences the ecology of the region. Finally, we will study how the reintroduction of wolves into the Yellowstone ecosystem and how this has changed the ecology of the park and the importance of top predators in other ecosystems.  
All meals, lodging, bedding, and transportation while in Jackson is included in the tuition price and will be handled by the Teton Mountain School.  Tuition will also include transportation to Logan Airport and the cost of the airline ticket to Jackson, WY. Linens, sleeping bag and pad, and camping equipment are all included in the price.  
If you are interested in learning more about this trip, please attend the meeting in Mr Richard's room on Monday October 21st from 2:20-3:00 PM.
If you are unable to attend this meeting, please contact Mr. Richard for more information at richardc@northandoverpublicschools.com
Upcoming Events (from the NAMS Calendar)
Monday, October 21st
• 8B Nature's Classroom & NA-Based Field Trips
Tuesday, October 22nd
• 8B Nature's Classroom & NA-Based Field Trips
Wednesday, October 23rd - Early Release for Students @ 1:05 p.m.
• NAMS Book Fair
• 8B Nature's Classroom & NA-Based Field Trips
• 8A Nature's Classroom & NA-Based Field Trips
Thursday, October 24th - Switch Grades 6 & 8 Schedules
• Switch Grades 6 & 8 Schedules
• NAMS Book Fair
• 8A Nature's Classroom & NA-Based Field Trips
• NAMS Cross Country Meet @ Stage Fort Park, Gloucester (Students dismissed at 1:50 p.m.)
• Geography Night 5:30-7:30 p.m.
Friday, October 25th
• NAMS Book Fair
• 8A Nature's Classroom & NA-Based Field Trips
Monday, October 28th
• 8C Nature's Classroom & NA-Based Field Trips
Tuesday, October 29th
• 8C Nature's Classroom & NA-Based Field Trips
• 8C Nature's Classroom & NA-Based Field Trips
Thursday, October 31st
• Halloween (Staff and students may wear costumes, school-appropriate)
Friday, November 1st