Dear NAMS families,
I hope that this message finds you and your families well. Below you will find important highlights and information about happenings at NAMS.
Please be sure to also check us out on Twitter
@NAMiddle
I hope that you all enjoy your February vacation and see you again on Monday, February 25, 2019!
PTAC Restaurant Night Fundraiser
Leave the cooking to The Howling Wolf on Tuesday, February 26th from 4:30-9:00 p.m. and support the NAMS PTAC. 
20% of proceeds will go to the PTAC.  This fundraiser is good for dine in, carry out, or delivery.  
Please bring along the attached flyer.  
The Howling Wolf is located on Rt 114 in the Starbuck's plaza.  
"The Machine" Jesse Green
Our grade 6 students attended a wonderful presentation with "The Machine" Jesse Green this morning. Jesse is a motivational speaker and chainsaw sculptor. Jesse shared 
how he got started on such a wild and unusual career path, the challenges he faced along the way, and what he learned from it all.  Students found him both engaging and inspirational.  At the end of the assembly, Jesse unveiled NAMS new sculpture, please see below, and students had an opportunity to ask him
questions.  You can learn more about Jesse Green on his website at the following address: 
http://themachinejessegreen.com/portfolio.php
Thank you North Andover Schools Enrichment Council for funding this presentation and a special thanks to Sarah Tomkins & Derek Walsh for bringing this idea to us and then working through all of the logistics involved.
Boxtops for Education
Check out our new NAMS Boxtops collection box! Made by our very own Melissa Barron. Please cut out those boxtops and drop them off in our new boxtops mailbox outside of the main office. This is an easy way to raise money for our school.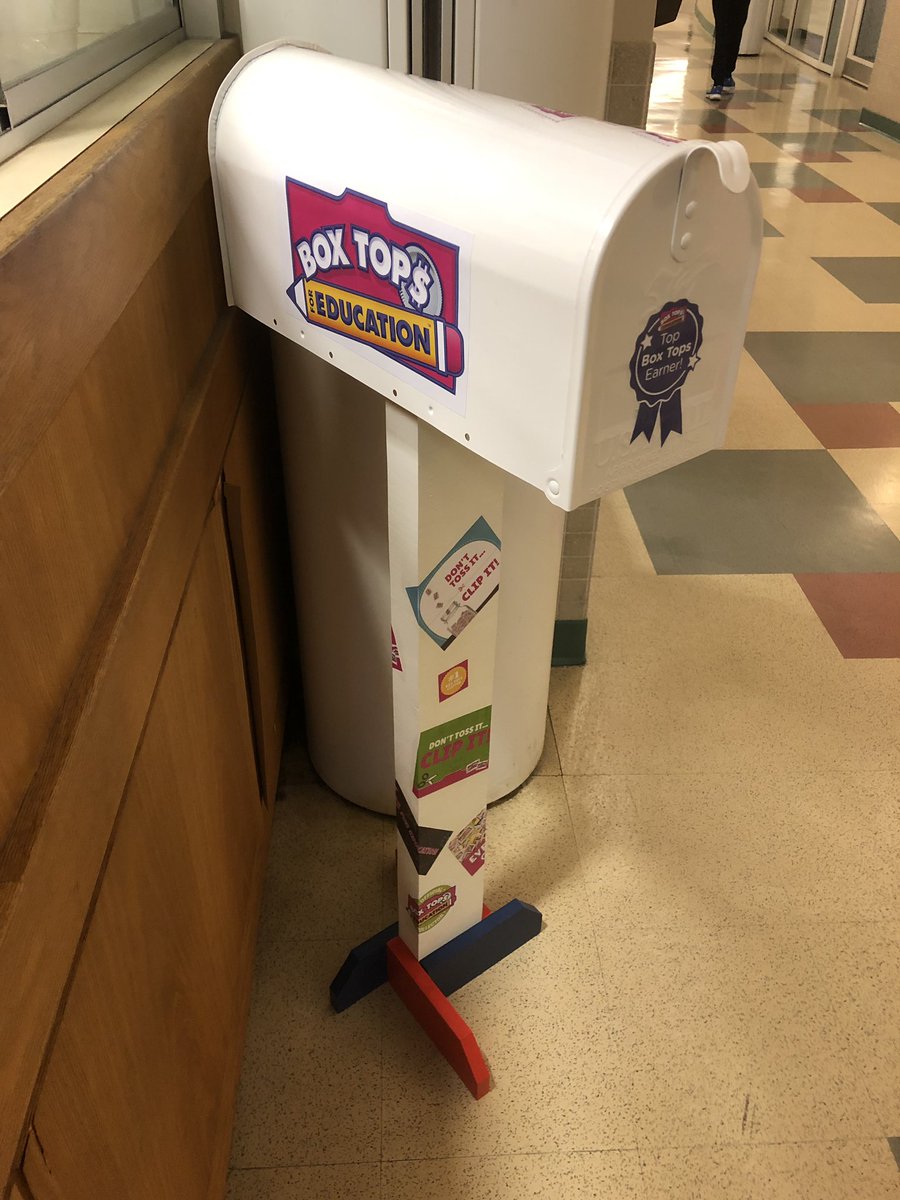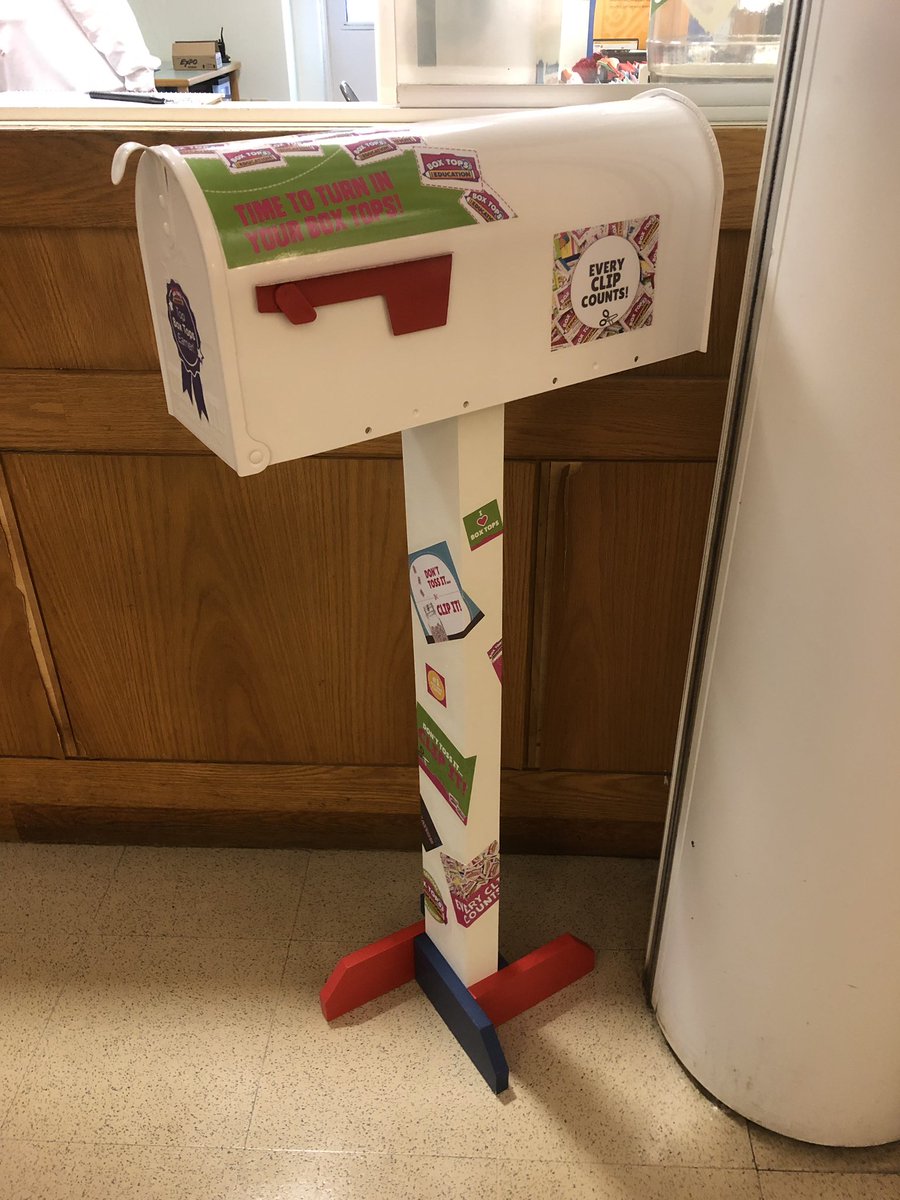 Save the Dates:
Saturday, February 16th- Merrimack Hockey Game
Tuesday, February 26th from 4:30-8:00 is NAMS night at The Howling Wolf Mexican Restaurant on Rt 114 in North Andover.
Thursday, March 7th @ 9:00 a.m. - Next PTAC Meeting in the NAMS Cafeteria
Thank you again for all of your support!
Mark your calendars - 4th Annual Hot Chocolate House with 
A Little Knight Music
A Little Knight Music (ALKM) is planning to have their 4th annual Hot Chocolate House on Friday, March 22, 2019 at 5:30 p.m. in the 8th grade side of the cafe. Hot chocolate & snacks will be sold as you enjoy hearing our chorus students perform together as an ensemble as well as in solos & duets. It's a less formal setting than a concert and should conclude by 7:30 p.m.
Monday, February 18th through Friday, February 22nd - February Vacation (No School)
Monday, February 25, 2019 - Students and Staff Return to School
REMINDERS FROM PREVIOUS PRINCIPAL'S POSTS
NAMS 2018-2019 Yearbooks
You can order your NAMS 2018-2019 yearbook online now for $35 here.
The following are the dates that we will be administering MCAS exams to our students. I wanted to give you plenty of notice to insure that our students will be in school on the dates of the scheduled MCAS exams.
Grade 8 ELA (Session 1) - April 8th
Grade 8 ELA (Session 2) - April 9th
Grade 7 ELA (Session 1) - April 23rd
Grade 7 ELA (Session 2) - April 25th
Grade 6 ELA (Session 1) - April 29th
Grade 6 ELA (Session 2) - April 30th
Grade 7 Math (Session 1) - May 6th
Grade 7 Math (Session 2) - May 7th
Grade 8 Math (Session 1) - May 13th
Grade 8 Math (Session 2) - May 14th
Grade 6 Math (Session 1) - May 15th
Grade 6 Math (Session 2) - May 16th
Grade 8 STE (Session 1) - May 20th
Grade 8 STE (Session 2) - May 21st