Dear NAMS families,
I hope that this message finds you and your families well. Below you will find important highlights and information about happenings at NAMS.
Please be sure to also check us out on Twitter
@NAMiddle
Grade 8 Dance at Youth Center Tonight
If you haven't purchased a ticket to the Grade 8 Youth Center Dance tonight, you may still do so after school today until 4:00 p.m. at the Youth Center.  No tickets will be sold at the door. You may find important information and guidelines regarding this dance here.
NAMS - 2nd Annual No-Name Calling Week (January 21-25 2019)
No Name calling week is a GLSEN organized week in K-12 schools across the country meant to build a bully free school and to celebrate our differences.
This week aims to educate students on the power of words and the important of treating each other with kindness and respect. During this week our students focus on our North Andover R.A.I.S.E. values and the idea of empowering students to put kindness in every action and to think before they speak by #RAISEABOVE
Check out the picture of the banner that our students signed this week during lunch.
NAMS Peer Leaders - Culture Quilt Project
Many of our students and staff created Culture Quilts which were proudly displayed by our Peer Leaders led by Ms. Blaney and Ms. Duchesneau. Below are pictures of the Culture Quilts on display and a thank you message from our Peer Leaders to all who participated.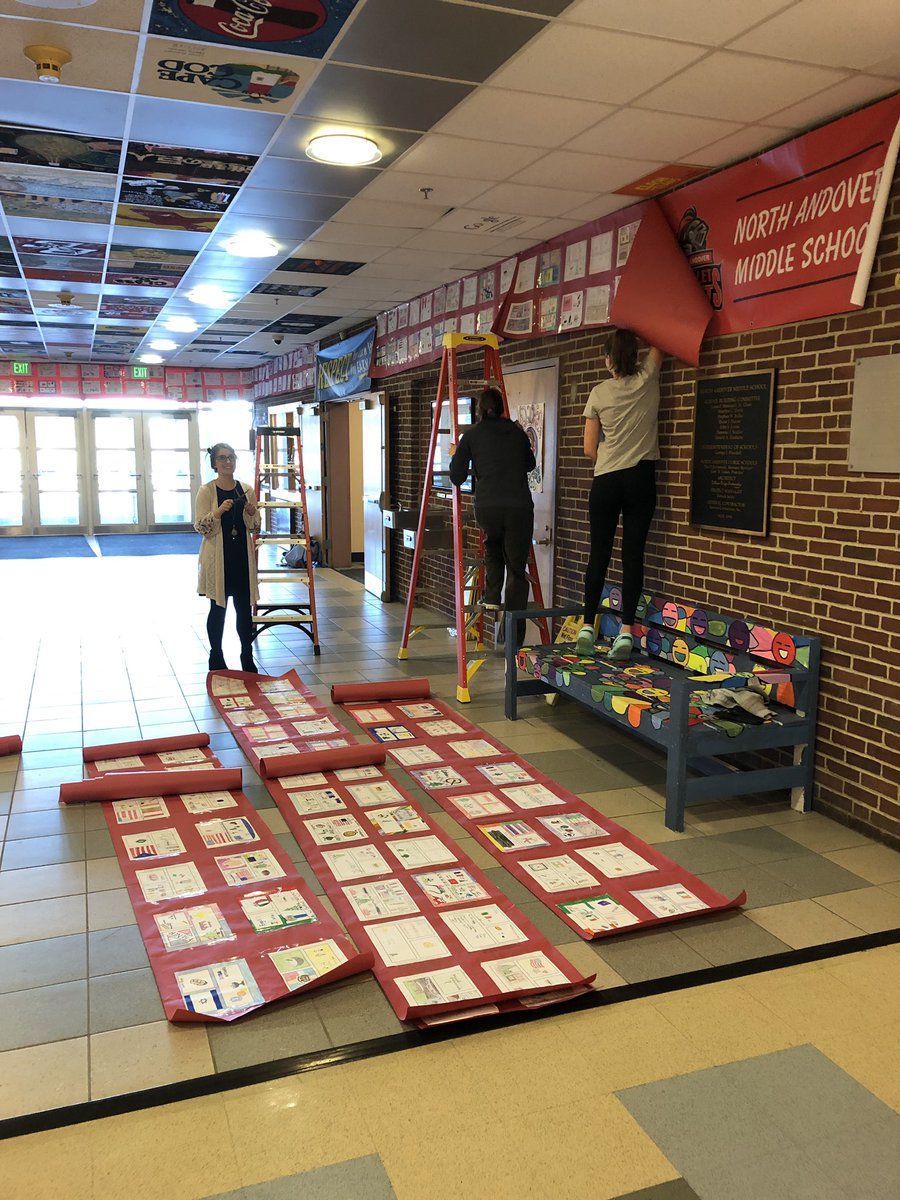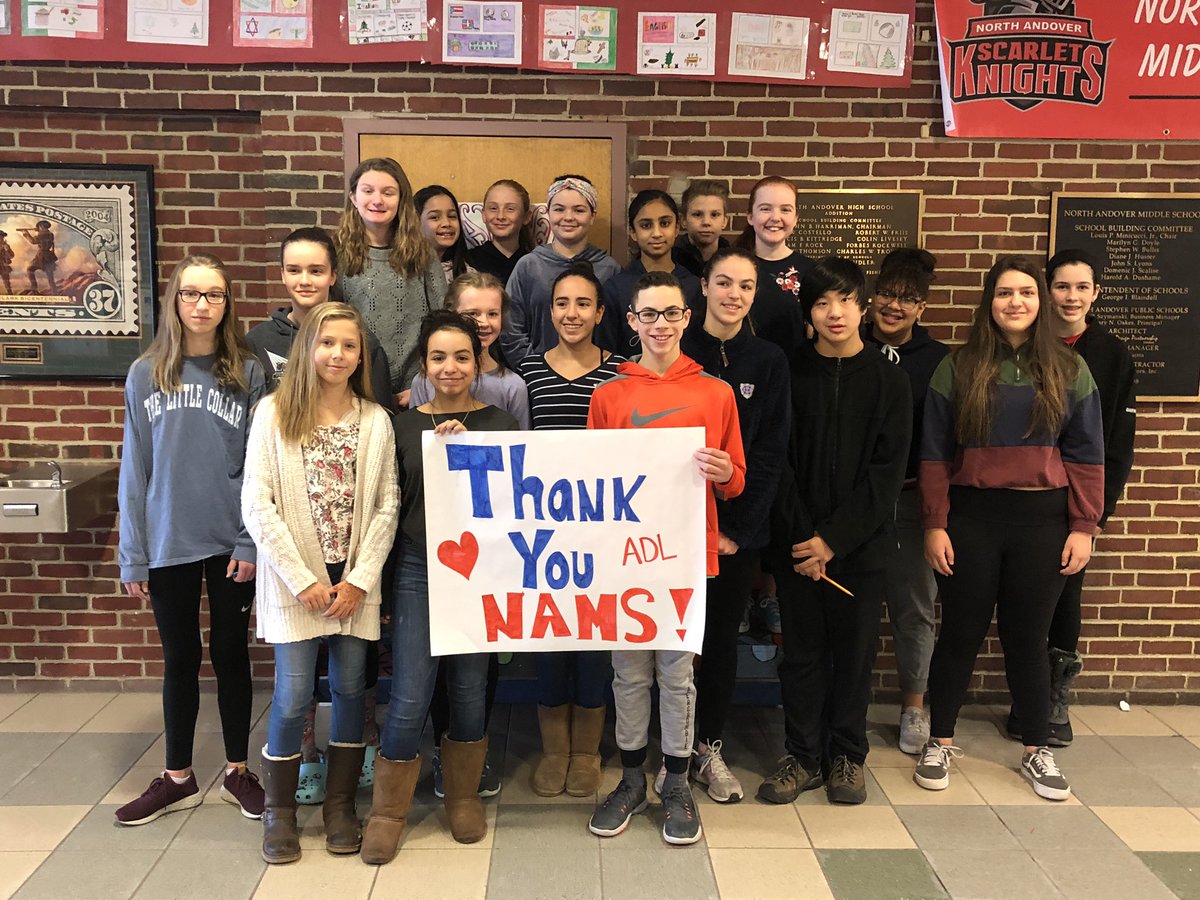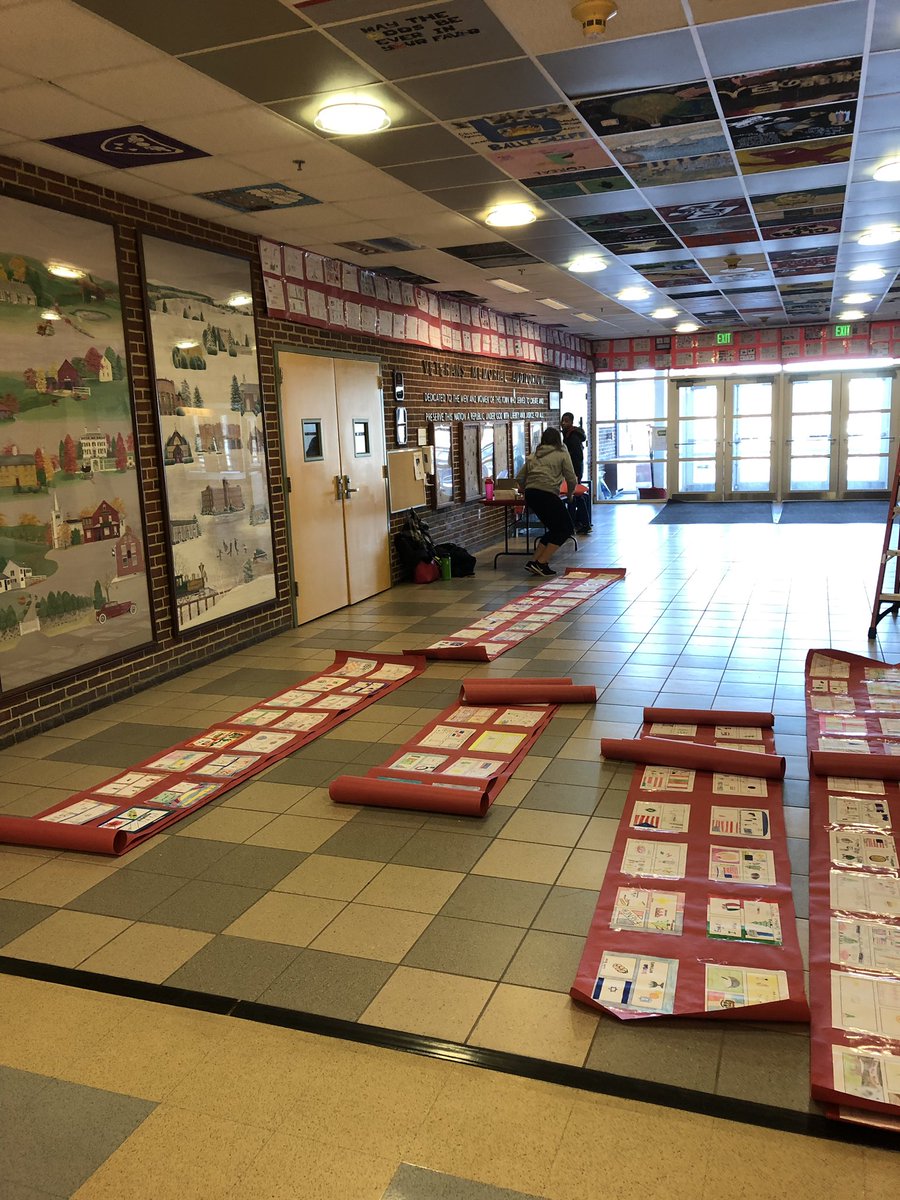 Comedy Night Fundraiser Tonight - Tickets are Sold Out!

NAMS PTAC is hosting a Comedy Night Fundraiser on Friday, January 25th at the China Blossom Restaurant.
Featuring: Mike McDonald, Scott Higgins, & Dan Gil
For those of you who purchased tickets to NAMS Comedy Night Fundraiser we thank you for supporting NAMS and look forward to seeing you there! We will have a list of everyone's name at the door and will check you in. We are hoping to meet everyone's seating request; however, we hope you can all be flexible since the venue has the final say on how the tables are set up. We look forward to a great night of food, fun and laughs!
Doors open at 7:00 and a full menu will be available. The show starts at 8:30 and is just under two hours.
Please contact
namsptac@gmail.com
with any questions.
NAMS Merrimack College Hockey Night
Come join us for a fun night as we watch the Men's Merrimack College Hockey Team take on the University of Maine!
Saturday, February 16, 2019 at 7:00 p.m. at Lawlor Rink at Merrimack College
Tickets are $15 per person and include admission and a puck for Merrimack's Chuck-A-Puck!
Additional prizes will be given away at the game so make sure to get your tickets!
TICKETS ARE LIMITED - These discounted tickets will not be available at the door.
If interested, send a check into school with number of tickets you prefer.  Questions email PTAC:  
namsptac@gmail.com
Free Money Programs for PTAC
Were you aware of the many ways that you can raise money for our school? Please visit the PTAC website here for more information or read more below.
NAMS Book Fair is Coming!
The NAMS Book Fair is scheduled for Friday, February 8, 2019 through Thursday, February 14, 2019.  Students will be visiting the Book Fair during their English classes on one of the Book Fair Days. The Book Fair will also be open during our NAMS Family Night scheduled for the evening of Wednesday, February 13, 2019.  Families will also have the ability to order online beginning on February 2, 2019 through the online Book Fair here.
Message from the Transportation Department
This email is being sent as a reminder to all parents and students utilizing the school transportation system that the School Bus policy is that food or drinks are not allowed on the buses.  
This has not been consistently enforced, but will be going forward beginning Tuesday, January 22. School Bus drivers have been instructed to not let students bring food or drinks onto the bus. This does not include packed lunches or snacks kept in the backpack or lunch container. Please make your children aware of this change.
Monday, January 28, 2019
        Grade 8 Team B - NAHS Presentation (7:50-8:40 a.m.)
        Grade 8 Team A - NAHS Presentation (8:45-9:35 a.m.)
Tuesday, January 29, 2019
        Grade 8 Team C - NAHS Presentation (7:50-8:40 a.m.)
Wednesday, January 30, 2019
Thursday, January 31, 2019
Friday, February 1, 2019
Sunday, February 3, 2019
        Superbowl LIII - New England Patriots vs. Los Angeles Rams @ 6:30 p.m.
Monday, February 4, 2019
        NAMS School Council Meeting @ 2:35 p.m.
Tuesday, February 5, 2019
Wednesday, February 6, 2019
Thursday, February 7, 2019
Friday, February 8, 2019
        Opening Day of NAMS Book Fair in Library
The following are the dates that we will be administering MCAS exams to our students. I wanted to give you plenty of notice to insure that our students will be in school on the dates of the scheduled MCAS exams.
Grade 8 ELA (Session 1) - April 8th
Grade 8 ELA (Session 2) - April 9th
Grade 7 ELA (Session 1) - April 23rd
Grade 7 ELA (Session 2) - April 25th
Grade 6 ELA (Session 1) - April 29th
Grade 6 ELA (Session 2) - April 30th
Grade 7 Math (Session 1) - May 6th
Grade 7 Math (Session 2) - May 7th
Grade 8 Math (Session 1) - May 13th
Grade 8 Math (Session 2) - May 14th
Grade 6 Math (Session 1) - May 15th
Grade 6 Math (Session 2) - May 16th
Grade 8 STE (Session 1) - May 20th
Grade 8 STE (Session 2) - May 21st
REMINDERS
NAMS 2018-2019 Yearbooks
You can order your NAMS 2018-2019 yearbook online now for $35 here.
NAMS PTAC NEWS
Save the Dates:  
Friday, January 25th- Comedy Night Fundraiser at China Blossom
Wednesday, February 13th - Book Fair along with Family Night
Saturday, February 16th- Merrimack Hockey Game, see below for more information