Dear NAMS families,
Veterans Day is Monday, November 12, 2018 and there will be no school in North Andover.  On Veterans Day we honor all of the men and women who have served and continue to serve our country.  It is a time to recognize and honor veterans past and present.  To all of the veterans in our NAMS families, thank you for your service.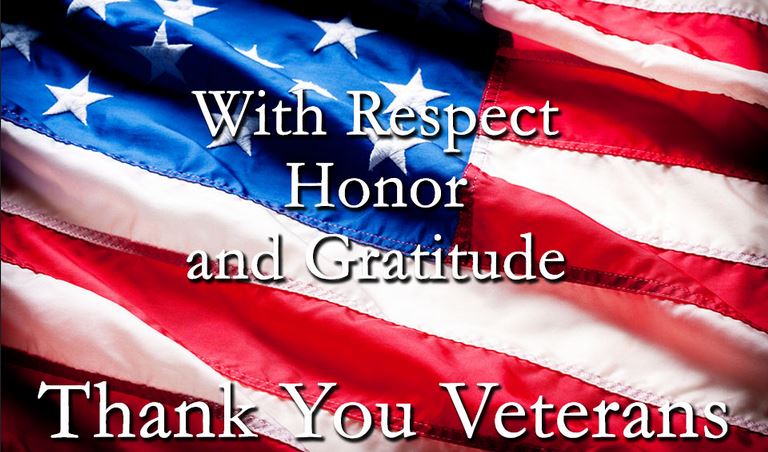 Reminder
Wednesday, November 14, 2018 is an early release day for students who will be dismissed at 1:05 p.m.
Turkey Trot T-Shirt Order Form - Orders due Friday, November 9, 2018
If you would like to purchase this year's Turkey Trot T-Shirt, please complete one order for each t-shirt you wish to purchase. Payment can be made for all t-shirts at one time.  You may find the T-Shirt Order Form here or at the following address: https://docs.google.com/forms/d/e/1FAIpQLSeGW_5pGwdrQnBP_Faxs2BMRPSVsF5WZMjmXBMMx52L8fTRWw/viewform
Orders are due Friday, November 9, 2018
#Feast Mode created by 8th graders Sydney Demers & Sam Guarini.
North Andover Apparel Available - Order Now!
Customized North Andover apparel is now available to order.  NAMS PTAC is once again partnered with Prime Time Sports to bring you great North Andover apparel.  
Click on the sale flyer for ordering instructions, or follow the directions below.
Username: Namsfund
Password: 2018NA
Please note that the Username and Password are case-sensitive. 
All orders must be received by 

Sunday, November 11th

 and will be available for pick-up at NAMS at the beginning of December.
Pick-up details will be provided shortly.
Although orders are being delivered to the school, you will be asked for a delivery address when placing your order and there is a $6.99 "delivery" fee.  The delivery address is a requirement of Prime Time Sport's orders website and can not be suppressed when items are delivered in bulk to one location.  We apologize for the extra key strokes.  The fee is for the bundling of items into individual orders.  This is a flat rate per order so if you know of another family ordering and wish to share the cost of the fee you can absolutely enter just one order for both families.  Your order will be bundled and delivered to the school as one order for you to separate by family at home.
If you have any questions, please contact 
namsptac@gmail.com 
NAMS Merrimack College Hockey Night
Come join us for a fun night as we watch the Men's Merrimack College Hockey Team take on the University of Maine!
Saturday, February 16, 2019 at 7:00 p.m. at Lawlor Rink at Merrimack College
Tickets are $15 per person and include admission and a puck for Merrimack's Chuck-A-Puck!
Additional prizes will be given away at the game so make sure to get your tickets!
TICKETS ARE LIMITED - These discounted tickets will not be available at the door. Purchase your tickets for the holidays!
Please see the attached flyer for more information.
NAMS PTAC Direct Appeal Campaign
If you have not already, please donate to the NAMS PTAC.  You may find the direct appeal letter to NAMS families here which provides all of the different ways that you can donate.  NAMS PTAC relies mainly on direct donations from the NAMS Community to raise the funds necessary to support these programs at the middle school.
News from PTAC
1. The next PTAC meeting  is scheduled for Wednesday, November 14th at 6:30 p.m. in the NAMS library.  Our superintendent, Dr. Gilligan, will be attending this meeting to discuss his entry plan date. 
2. Update on direct donations: We currently are at 38% of our budget. Don't forget a lot of companies do matching donations.
3. Save the Date:  Comedy Night at China Blossom Friday, January 25th.
Picture Retakes
Hockmeyer pictures are expected to be sent home with students next week.  Retakes are scheduled for the morning of Tuesday, November 13, 2018. Students requesting retakes should bring their picture packet with them on the day of picture retakes and give their picture packet to the photographer.  Students who were absent on picture day should have their photo taken on retake day.  Again, picture retakes are scheduled for Tuesday, November 13, 2018.
NAHS Fall Open House for Current Grades 7 & 8 Families
North Andover High School welcomes all 7th and 8th grade parents/guardians and students to their Fall Open House on Thursday November 15, 2018 from 6:30-8:00 p.m. to hear about the academic and extracurricular programs that are offered at NAHS. You may find the agenda for this event here and the presentation is also available for your review here.
NAMS Peer Leaders
We are proud to share that 30 Grades 7 & 8 students have completed the Anti-Defamation League's peer training program entitled "A World of Difference." Ms. Blaney and Ms. Duchesneau are the program leaders for this program and also participated in the 4 days of training with students.  Students in the program will now be meeting weekly with our program leaders in order develop skills so they can facilitate workshops for their peers that will provide participants with 1) the opportunity for inter-group dialogue 2) an increased understanding of the causes of prejudice; 3) a fuller appreciation of racial, ethnic, cultural, and other individual differences; and 4) conflict management skills ot respond positively when confronted with bias-related behaviors such as bullying and harassment. Then, starting in the winter our peer leaders will be going into 6th grade classrooms to run student to student workshops.  
We were very fortunate to be able to bring this program to NAMS and will be scheduling workshops for our staff by members of the ADL in November and December.  You can see some pictures of the students during the trainings tweeted on our website and on the Social & Emotional Learning district page found here.
NAMS 2018-2019 Yearbooks
You can order your NAMS 2018-2019 yearbook online now for $35 here.
Looking Ahead
Monday, November 12, 2018
        No School - Veterans Day Observed

Tuesday, November 13, 2018
        Picture Retakes

Wednesday, November 14, 2018
        Early Release at 1:05 p.m. for Students

Thursday, November 15, 2018
        PTAC Meeting at 6:30 p.m. in NAMS Library (Special Guest - Dr. Gilligan)

Friday, November 16, 2018
Monday, November 19, 2018
Tuesday, November 20, 2018
Wednesday, November 21, 2018
        Early Release for Students at 11:05 a.m.
Thursday, November 22, 2018 through Sunday, November 25, 2018
        Thanksgiving Break

Monday, November 26, 2018
        NAMS School Council @ 2:30 p.m.
Tuesday, November 27, 2018
        NAMS Trimester 1 Chorus Concert @ 7:00 p.m.

Wednesday, November 28, 2018
        Early Release at 1:05 p.m. for Students
Thursday, November 29, 2018
Friday, November 30, 2018
Jack Lynch Memorial Blood Drive
Date: Saturday, November 10th
Location NAMS Cafeteria
Time: 9:00-3:00 p.m.
Sign Up: www.redcrossblood.org
Sponsor Code: 8033
Opportunity for Current Grade 6 Girls
North Andover Girl Scout Troop 85441 would like to invite any interested Grade 6 girls to join.  The Troop meets at 3:15 usually two Fridays a month, and have many other fun coordinated activities and learning opportunities.  The contact person and troop leader is Annie Rhodes and she can be contacted at 978-884-1804 for anyone who would like more info.
North Andover Food Rescue
North Andover volunteers have implemented a Food Rescue program that is now in all North Andover Public Schools  We collect thousands of pounds of food that would otherwise have been discarded and distribute it to our community and the surrounding communities.  
We have collection baskets on each lunch table in the cafeteria.  We have asked the children simply to place the perfectly good food, that they would otherwise have thrown away, in the Food Rescue Collection basket instead.  We have told all the staff and the children that this is only if they would have thrown it away instead.  They are encouraged to eat what they have or bring it back home as best options.  But, if they choose neither, we accept unopened packaged food, fruit, vegetables, milk, yogurt, cheese sticks, and even untouched food packed at home.  
So where does it all go?  The nurses in our schools have been thrilled to be able to provide healthy options to the kids that come to them hungry, ill, or if they need to eat or drink with medications.  Without this food, nurses frequently must buy food themselves to serve this purpose.  Our nurses, as always, are ever mindful of allergy and other health restrictions and choose what is appropriate for their situations.
Any food that doesn't go to our nurses goes to a local food shelter or to the North Andover Youth Center.
We are staffed mostly by volunteers and supported by the North Andover Schools Food Services.  Volunteers pick up food from the elementary schools, bring it to the high school where it is sorted, and deliver boxes to Daybreak Shelter in Lawrence.  
We could really use some more help.  The time commitment can be as little as 30 minutes as we have broken up each part of the service so one can do as little or as much as they can manage in any given day.  If you are available to help, go to http://signup.com/go/bUheLv.  We are happy to train you and give you all the direction you need.  Any questions? Feel free to e-mail us at NAfoodrescue@gmail.com.
We're so proud to be able to bring this program to North Andover but we can't do it alone.  Thank you so much for your support.
Food Rescue Foods Collected
Unopened milk, cheese sticks, yogurt and gogurt, raisins and craisins, fresh fruit, granola bars, unopened chips or pretzels, unopened cookies and crackers, unopened packaged fruit cups, unopened carrots, cafeteria sold unopened sandwiches, cafeteria sold unopened fruit cups, & unopened water bottles or juice